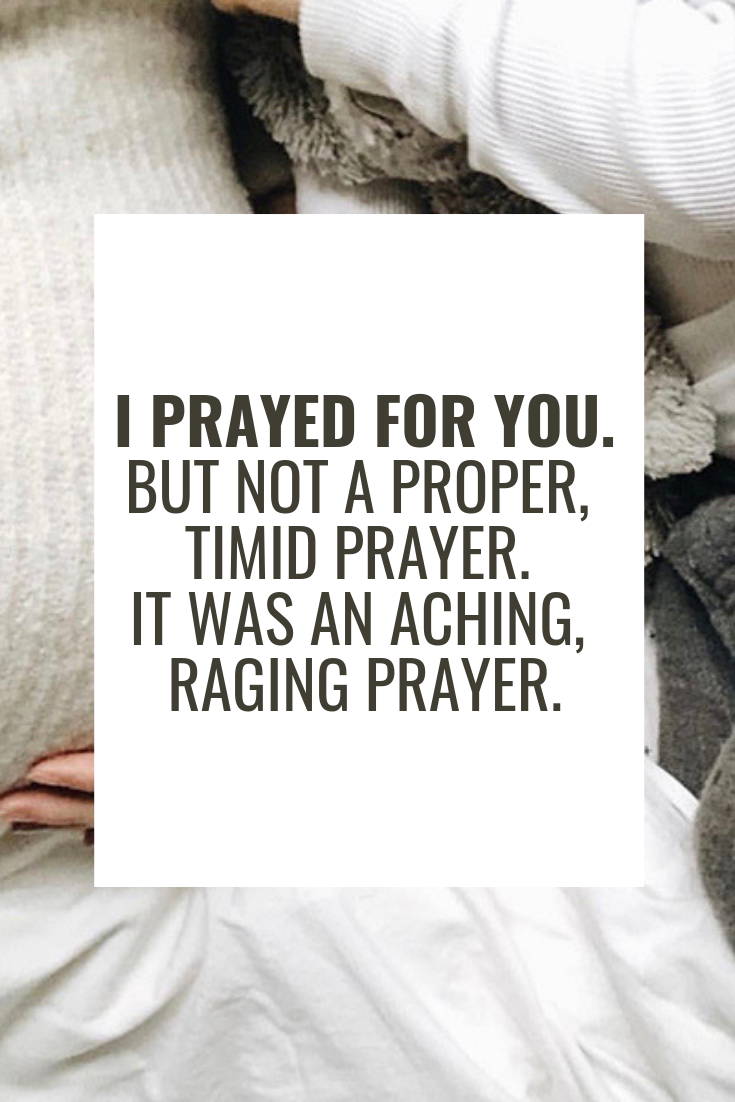 I prayed for you..
But not a proper, timid prayer.
It was an aching, raging prayer.
A pleading with my face to the floor through swollen eyes kind of prayer.
A prayer I screamed, and a prayer I cursed while your brothers and sisters fell through me.
Yes child, you may never know how hard I prayed for you.
But I prayed deep and I prayed raw.
And here you are.
My baby.
— Mia Carr
I have prayed for my children countless times, but I feel those words can be empty. I see the saying on wall decor and it makes it feel so primary.
Maybe it's just me, but I've never prayed for my children quietly, or with reserve. It's always been a pleading. It's always been a bargaining.
Prayers for our children seem to come from a primal place of yearning.
Like, God, don't you dare. God, I don't know how I'll walk through this.
And when those babies slip through our grasp, never being held in our arms or we lay them down for the last time, there's a falling down and breaking, a shattering of ourselves that burns.
The pain sears us and there's no comfort.
And the prayers turn loud and angry. They turn hard and broken. But they keep coming. We keep shouting them on our knees.
Then God shows up and He delivers. That baby cries and we're put back together. Not the same as before, but stronger.
And a new prayer comes out, no words now just a great long breathing. A shaking, grateful, uncontrollable hallelujah.
Baby, you've made it home.
---
3 comments
---
---