Minimalist's Guide To The Beach With Baby | What you really need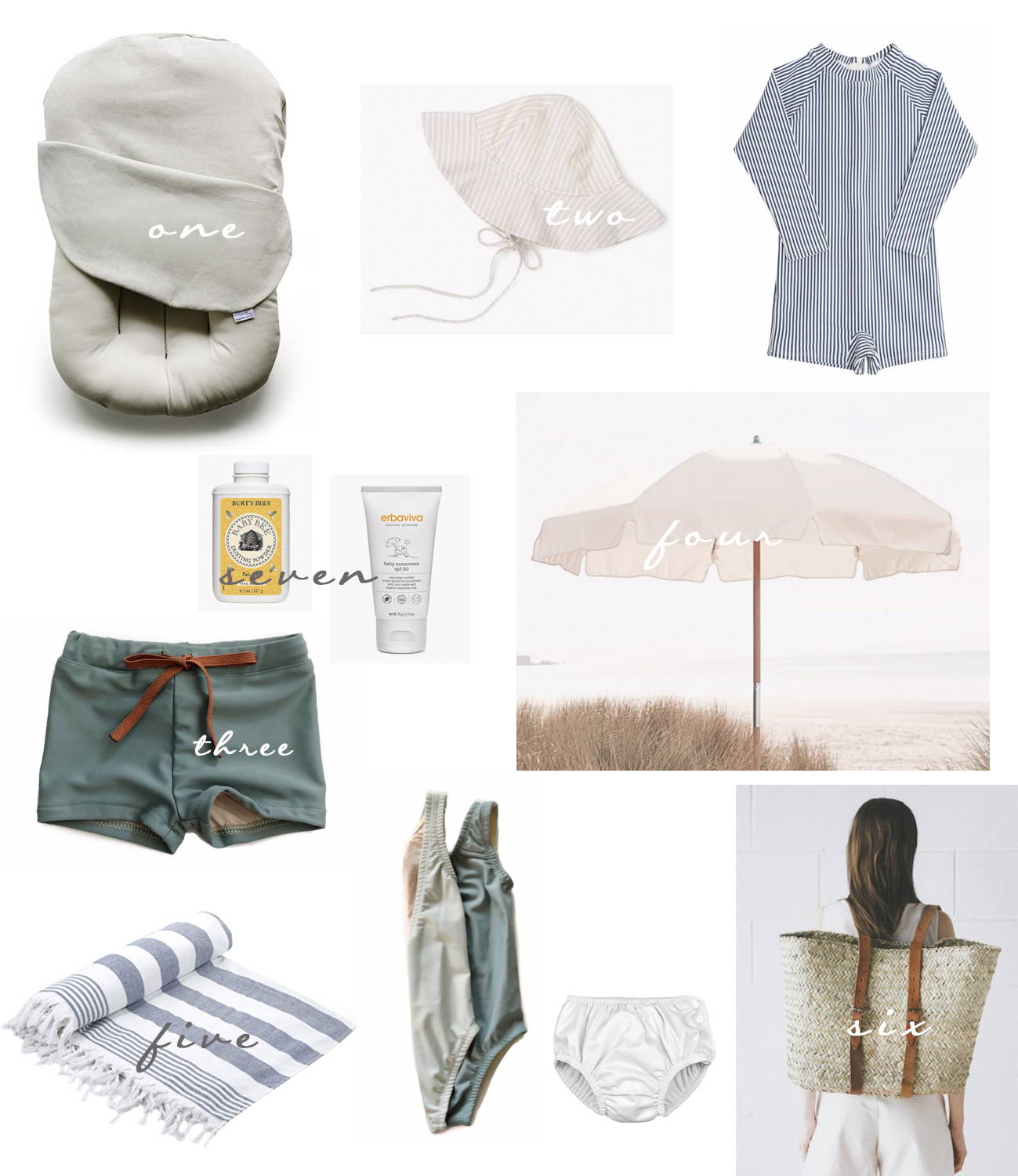 ---
It can be overwhelming taking a baby for the first time to the beach. We live near the coast and these trips are part of our life that we weren't ready to give up on once having babies. With my first, I remember browsing Pinterest and spending well beyond what I should have on all of the "must haves" that flooded my new mom mental space. Wouldn't you know that after ten minutes (and a massive haul of junk) I high tailed it back to our vacation home and vowed I'd try again next year.
That year came, along with another tiny human, and I'm happy to say that three kids in we have mastered the minimalist approach that I crave among the waves and sand and summer sun.
The truth was, I didn't need those things. We needed sun protection, one or two toys, a way to nap with less sand and a well packed snack bag. That's it! I promise!
1. Snuggle Me Organic lounger - I love our linen collection for the sun and sand. The 100% GOTS organic linen keeps baby cool and in southern heat, that's a huge bonus! The travel bag makes towing a few baby extras even easier, and I tend to keep the baby's things all within that bag for easy organization.
2. A sun hat for everyone - No need to pack these, just wear them down to the ocean. This one is a favorite since it covers their little ears and neck in addition to their face, but shows out of stock, so try this brand for another option!
3. Swimwear - We love euro shorts for our boys bc they let less sand in throughout the day. I have become a huge fan of rash guards for my kiddos to double up on sun protection, and these swim diapers are a must under baby suits! Swim diapers can get super heavy and leak, but these are machine washable with side snaps to make changes a breeze. I tuck an extra into our lounger bag in case of the messier diaper moments. Even without, a simple wash in the ocean does the trick. Rash guard, suit, swim diaper.
4. Umbrella - Sometimes we prefer to rent a set of chairs and umbrella for the week, but this last trip we opted to purchase one to save some money and it offered plenty of protection for a spring vacation. This one is a favorite of mine for those who would get plenty of use out of theirs. Here is a more budget friendly option as well (with amazing reviews).
5. A lightweight beach sheet - We typically lay a Turkish beach sheet down for the kids to have a dry/less sandy spot for lunches and naps. Once we're ready to head out, we lift it up and have another towel for the wet kiddos coming in from the sea. Keeping thinner towels and beach sheets can be a huge bonus for dry time and keeping your bags light. The sun does most of the drying!
6. A beach tote - backpacks are. my favorite way to tote our things. I typically have a baby on my hip (and another holding my hand) so it can be tricky lugging much more. Anything with natural fibers or mesh is helpful to avoid bringing the sand home with you.
7. SPF, baby powder and a makeup brush - If you haven't heard of the baby powder + sand hack, buckle up for some mind blowing info! One little sprinkle (my favorite method is to sprinkle onto a cheap makeup brush) and it will remove the sand from faces, hands, feet, you name it. I like to use this before the boys sit down to eat or take naps. No one needs the extra crunch when eating a sandwich....and let's just say that someone will find a way to have a sandy face. Every time.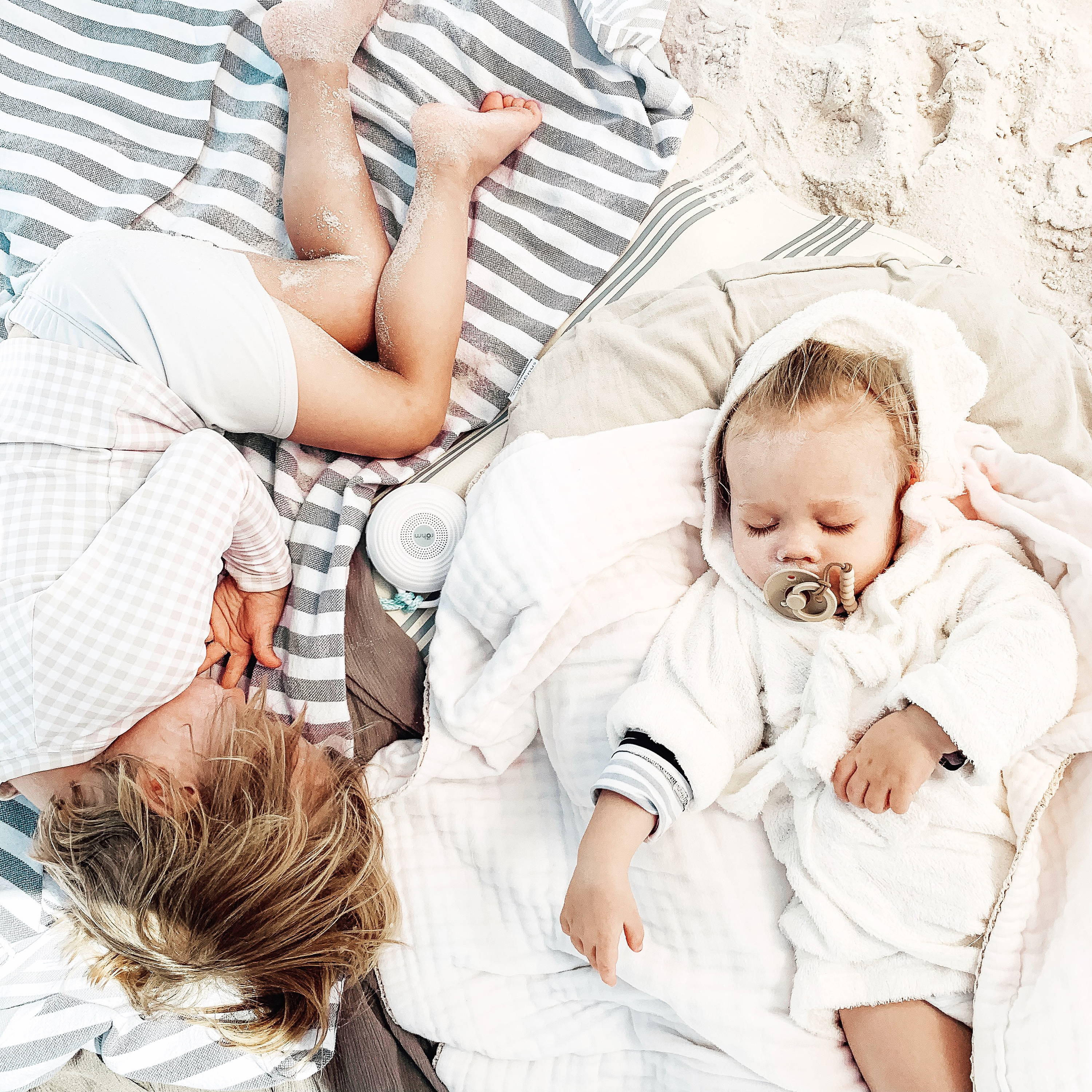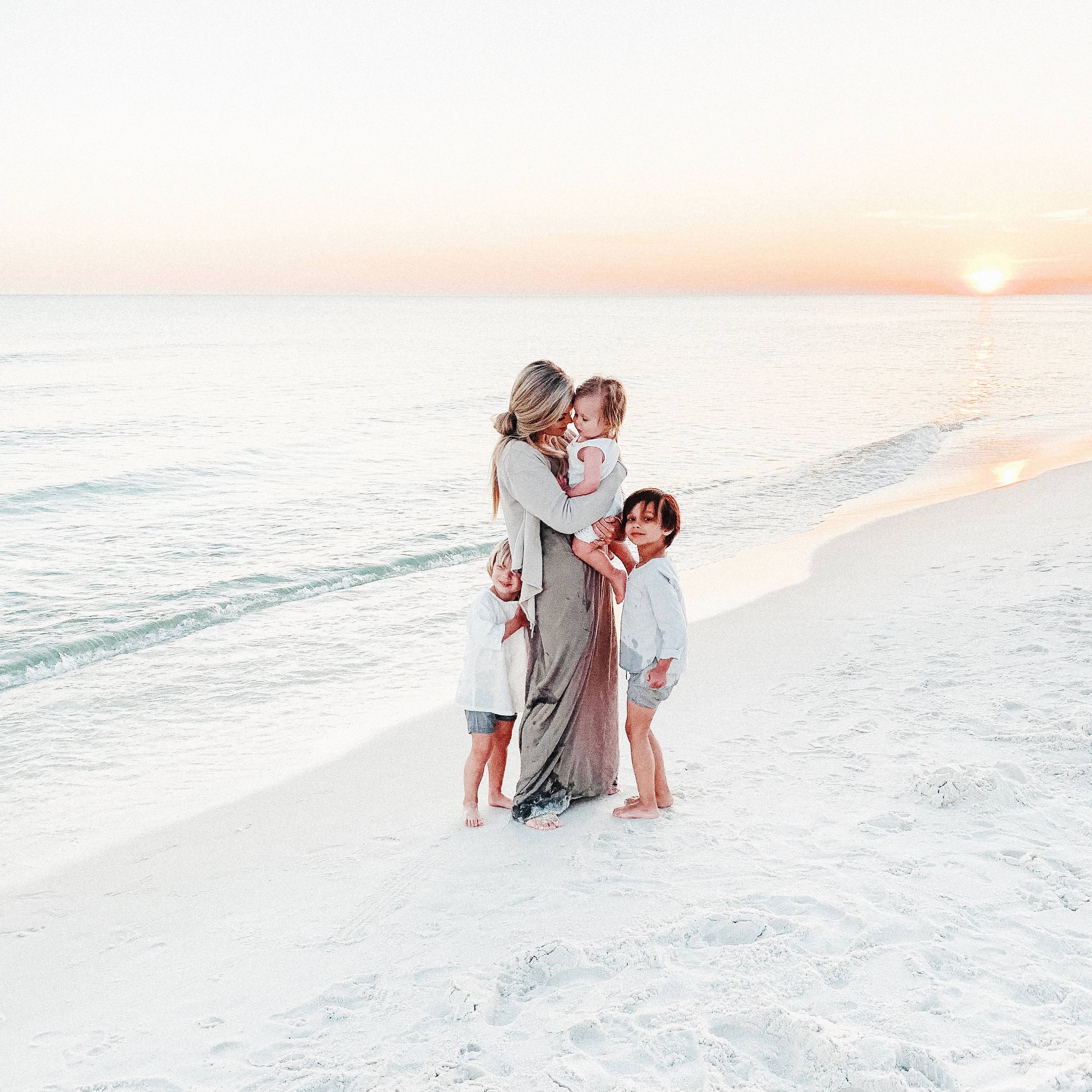 ---