Summer Activities For The Minimalist Mom | Nature Scavenger Hunt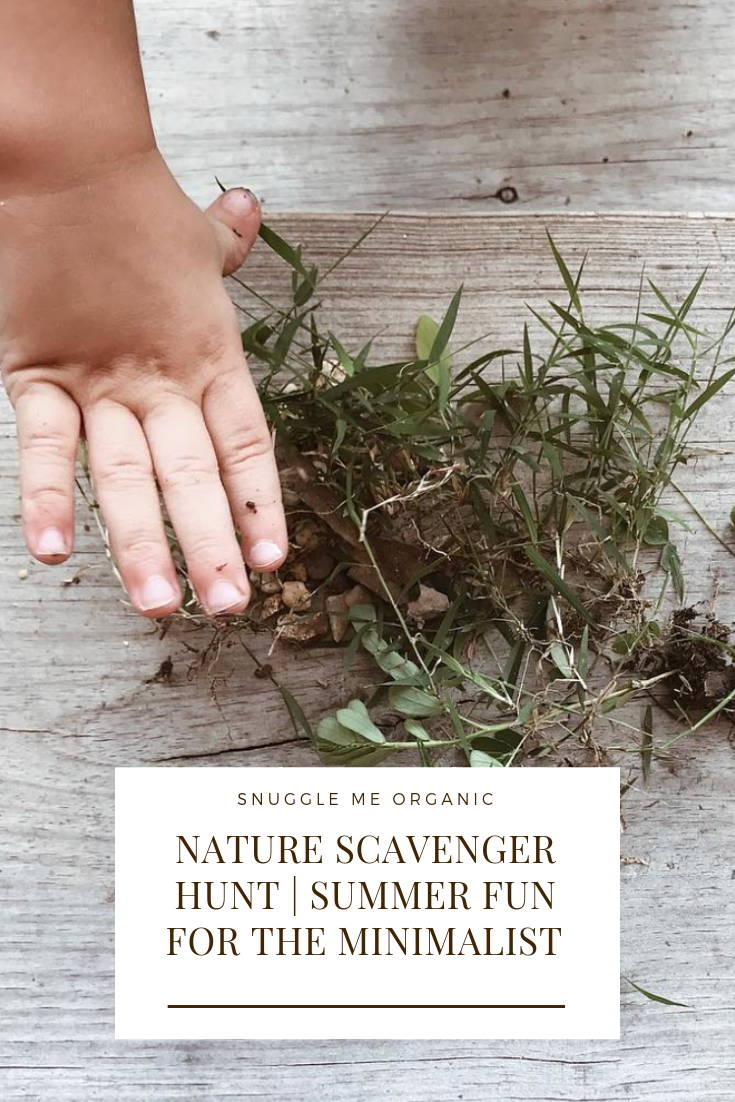 We've felt it coming, and for most of us, summer break starts soon (if it hasn't already).
We are navigating school closing alongside a move, and my usual planned summer list is basically out the window. The good news is, we aren't meant to create events sun up to sun down to entertain our little ones. I spent countless hours outside as a little girl finding my own way and encourage my boys to do the same.
Our summer scavenger hunts are one of their favorite activities that we've already picked back up with the warmer weather. We do these on neighborhood walks, trips to the park and even use it as a backyard game when I'm working and can't be as present. It's a fun activity that you can even move indoors, and makes for such a great way to sneak in a little learning (and for the older ones, a little gratitude) as they play.
My boys that take part are 4 and 6, while the baby (20 months) love to follow them around and fill his basket with his own version of the game. I typically draw a chart for the 4 year old full of quick little illustrations for him to find. Think bird, spider web, your favorite color, a fun shaped leaf, etc. As he finds each item, he checks it off on his sheet. He is always squealing when he spots something and runs to show everyone before moving to the next. They feel so much excitement, and it's a great way to point them to enjoy their surroundings as they are!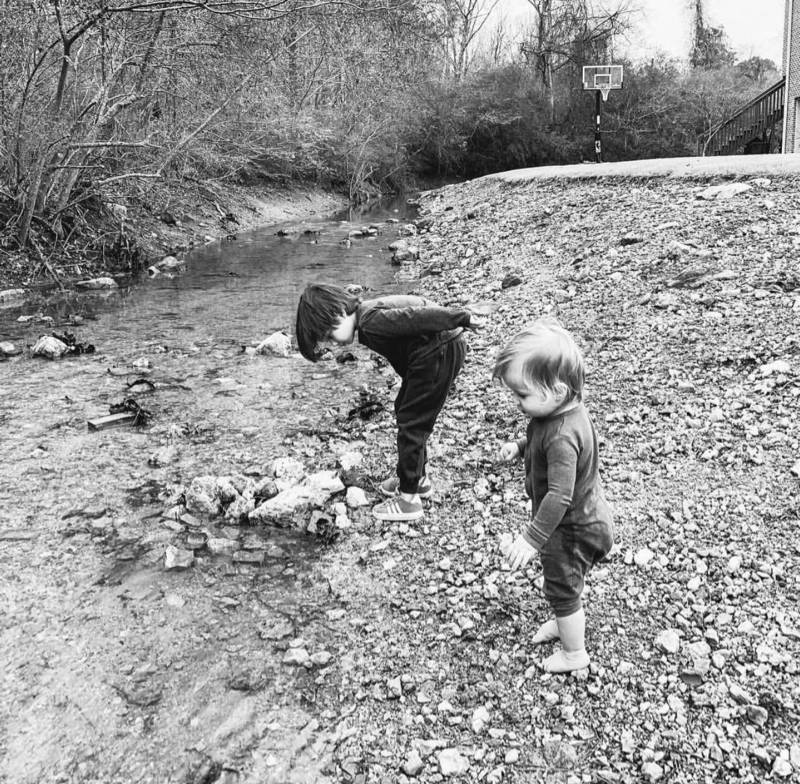 My 6 year old is starting to have trickier sheets when we do our hunts. I still give him illustrations like his brother, but because he's learned to read this year, we make most of his written and encourage a little deeper thought. We tested a gratitude themed hunt at the park this week and he really surprised us with how well he grasped the concept. He found something useful (a pointed rock to use as a chisel) and gathered flowers to give to a stranger. I loved watching him decide what acts of kindness he could do with his surroundings and he took so much pride in checking his little list one by one.
The best part of this has been the time spent together. Sure, I'm not always with them as they hunt, but I always find the time to hear about what they gathered and it encourages conversation about countless topics as you go along. It's been such a fun way to explain not only nature to my boys, but ways to encourage one another and show a stranger love. Both have started collections at home of "crystals" aka rocks that are shiny, and their little dresser in their shared room is covered in them. It makes me smile each time I walk past it.
I will attach an example printable for both ages below (click the image to download). Be sure and comment and let us know how it went! All you need is a basket and a little imagination and they will have an activity perfect for a day in the sun. Wishing you all a summer full of fun and adventure!
Sunny Xx

---