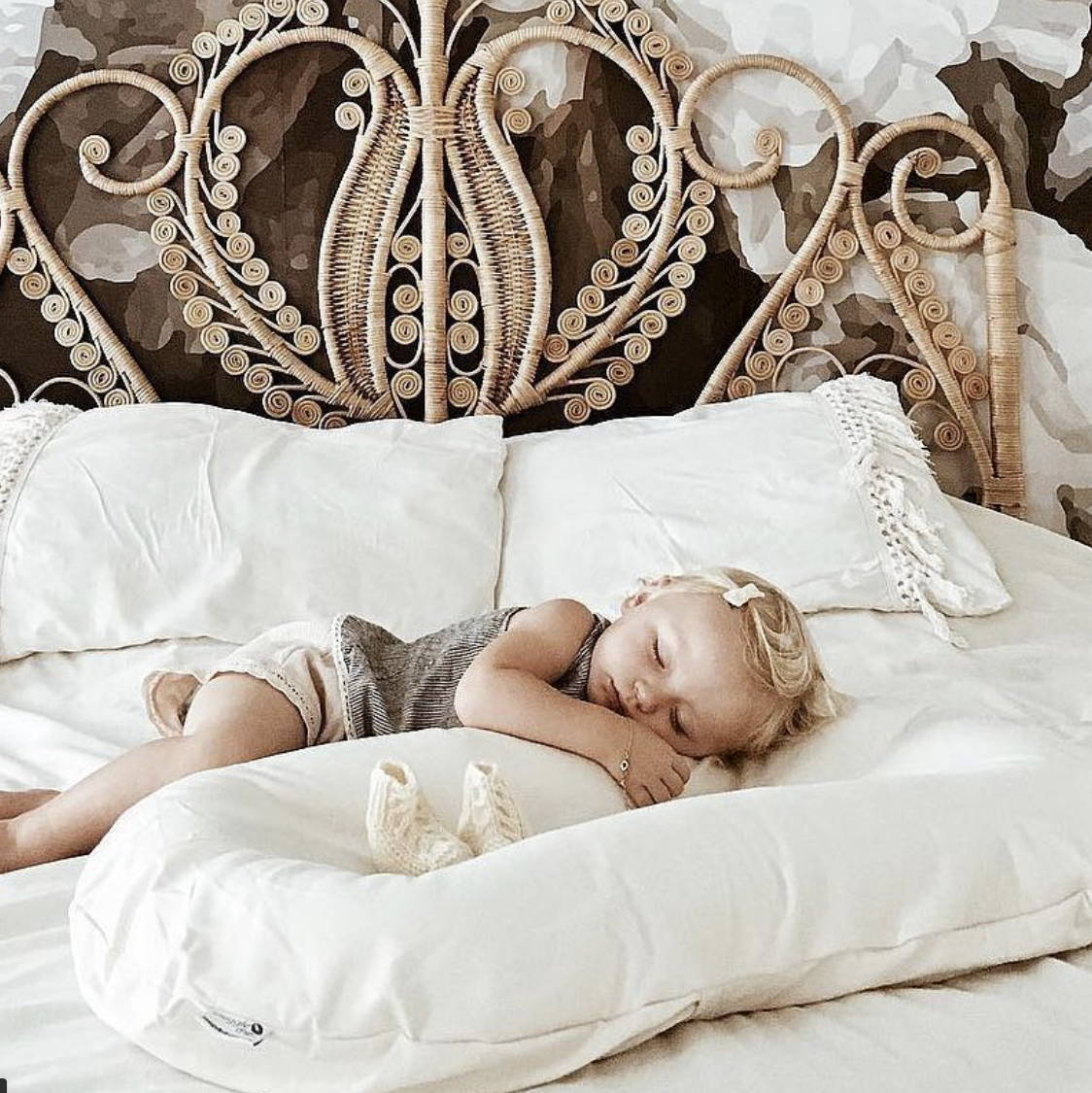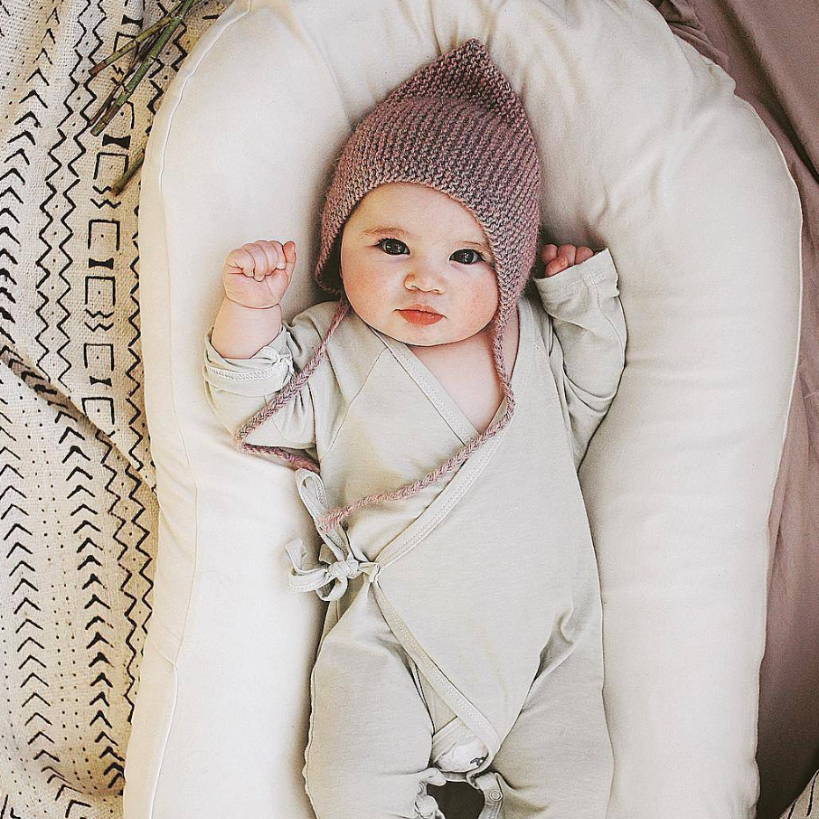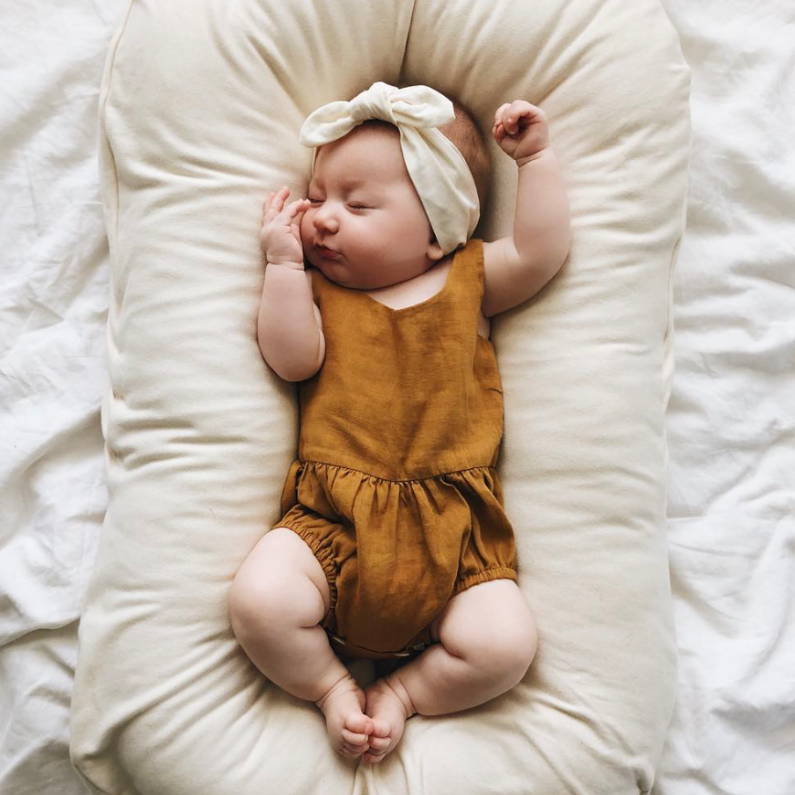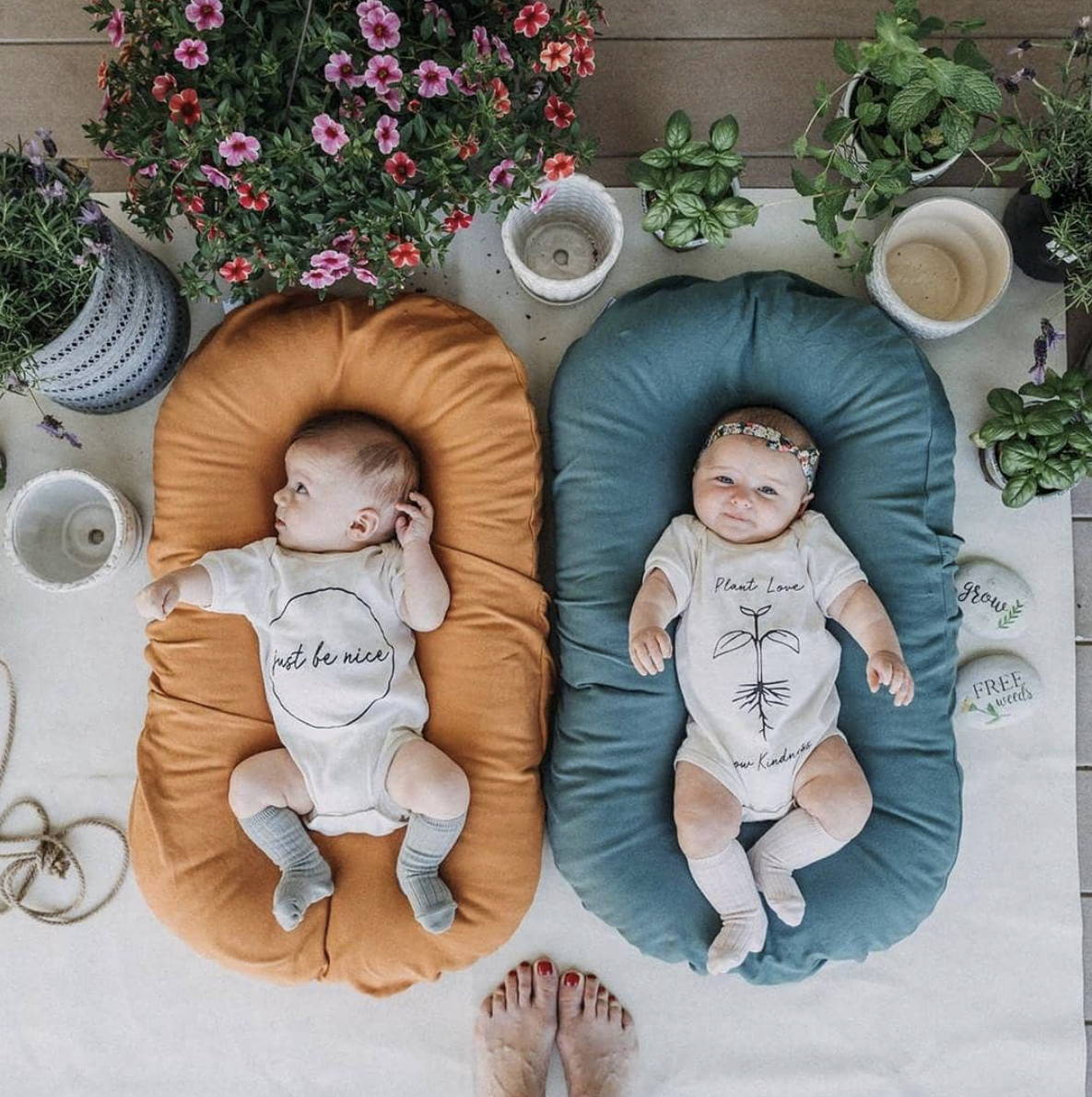 SMARTLY DESIGNED TO HUG YOUR BABY
The Snuggle Me is the first and only baby lounger designed to hug. The center area is unpadded and slightly suspended. When you lay baby on top of this unpadded space, the sides of the lounger will pull in, giving them the feeling of a snuggle.  
TIGHT FIT DESIGN
The Snuggle Me's tight torso fit contours to baby's head and torso while their legs will drape over the bottom end. This tight fit design ensures baby stay safely on their back while lounging. This is an important design feature that sets the Snuggle Me above the rest.
HIGHEST QUALITY ORGANIC, USA & LOCALLY MADE
Every element of the Snuggle Me is made and sourced from local, USA makers and manufacturers. We use GOTS certified organic fabrics (where organic) raising the bar as far as it could go. The difference in quality can be seen in every detail.
MINIMAL AND SOPHISTICATED
The Snuggle Me is perfect for mindful parents wanting to reduce their baby registry to fewer, high quality items. The Snuggle Me blends seamlessly into your home with a compact, multifunctional design. Pair this with our sophisticated color tones and patterns and you have a timeless, heirloom quality baby product to last generations.
TRUSTED, NUMBER ONE RATED
Our beloved and sentimental design has comforted parents and babies alike, making it an essential item for bringing baby home. It has been trusted and used safely for over 11 years. It is no wonder the Snuggle Me is the highest rated lounger among parents.