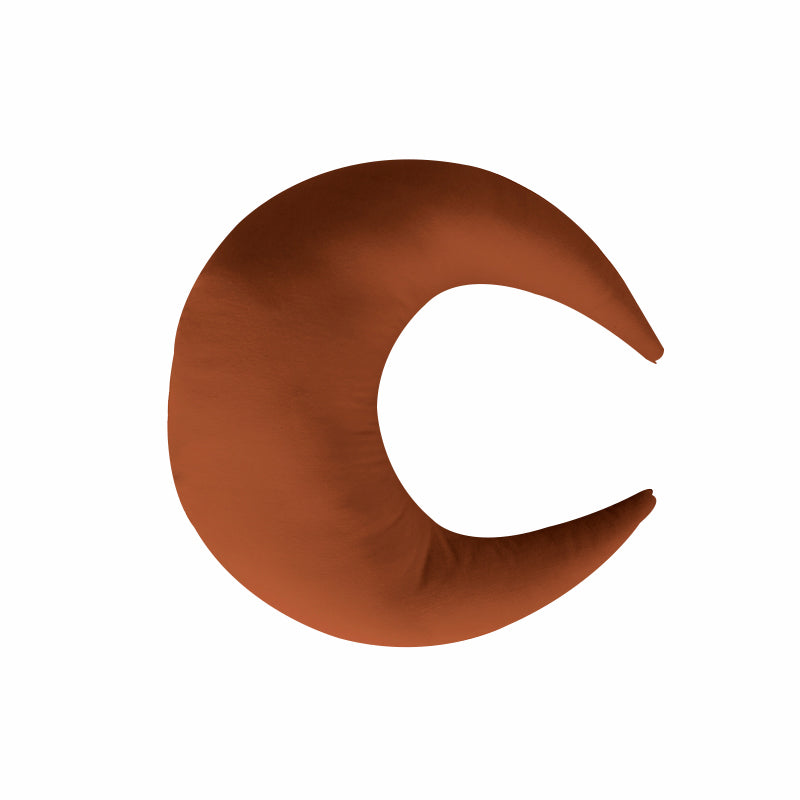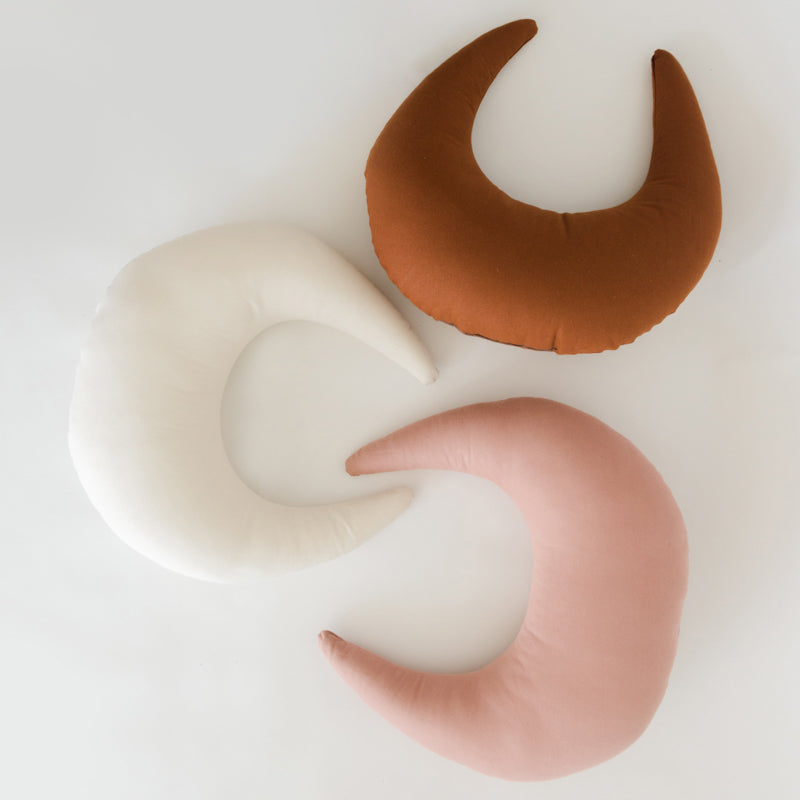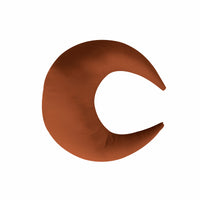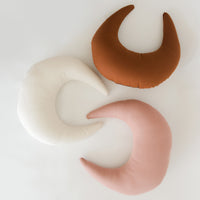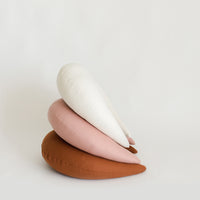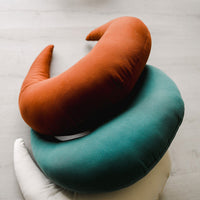 Feeding Support | Gingerbread
A feeding support to hold up your baby while you nurse or bottle feed. Made with an organic cotton outer shell.
What is the Snuggle Me® Feeding Support for?
The Snuggle Me® Feeding Support is designed to fit you and your baby's unique feeding needs. Crafted with narrow ends that tuck behind your back or side, and a thick center that brings baby right to you. This modern feeding support places your baby in the perfect feeding position, allowing you to relax while nursing or bottle feeding your little one.
What are Snuggle Me® Feeding Supports made of?
The outer shell is made with 100% organic cotton, a non-toxic and breathable material. The feeding support is filled with polyester fiber.
How big is the Snuggle Me® Feeding Support?
The Snuggle Me® Feeding Support measures 20 x 18 x 6 inches.
Can I wash the Snuggle Me® Feeding Support?
Yes, our feeding supports are all machine washable!
Washing Instructions:
Machine wash on a cold gentle cycle with gentle dye free detergents. Do not pour detergent directly on the feeding support. Wash by itself, and disable top loaders with agitators during wash. For best results, air dry on a flat surface until damp, then tumble dry on low.
Safety is #1.
Your baby's safety matters to us. The Snuggle Me® Feeding Support is NOT a sleeping device, and should never be put in a bassinet or crib. As recommended by the AAP, NEVER leave your baby unsupervised in the lounger, and NEVER use your lounger as a sleep device.
Snuggle Me Feeding Support Safety Don'ts:
- Don't leave baby unsupervised.
- Don't use in a crib or other sleep device.
- Don't place on soft or uneven surfaces.
- Don't use as a co-sleeping device.

Color Note: Color variations are normal and expected, as the lounger is made with natural, organic cotton produced in a very artisanal way. Your lounger's color may look slightly different to other products in the color 'Gingerbread' or to loungers in product photos. This makes each lounger unique to you and your baby!



Please note: Discounts are not stackable and cannot be combined.

We ship orders within 10 business days. You'll receive a tracking link via email once your order has been shipped. 
US shipping (Hawaii, Alaska, Guam and Puerto Rico not included) is priced by package weight. We currently do not offer expedited shipping or ship to PO Boxes. 
**Please note that Holidays may impact shipping times/rates. See Holiday notices when ordering over National Holidays.**
We gladly accept returns and exchanges for eligible products that were purchased directly through our website within 60 days of purchase date.
The following types of items are final sale and are not eligible for return/exchange:
- Items marked "Limited Edition"
- Items marked "Imperfect" (as part of our "Imperfects" sales)
- August River clothing
- Pacifiers
Trusted by 30,000+ Moms
I purchased this feeding support as a first time mom after seeing rave reviews after using it, I totally agree! The shape allows for multiple positions when feeding my daughter. Now she uses it for tummy time and LOVES it! Go ahead and grab this feeding support - you won't regret it!
Ashley - Snuggle Me Mama
This feeding support has been invaluable as a first time mom. I use it for hours a day to support my arms while nursing. I love that it's got a wide space to fit around my body. It's also machine washable and organic which I love.
Jennifer - Snuggle Me Mama
Narrow corners make it so much easier to position and use over other feeding supports!
Megan - Snuggle Me Mama
I much prefer this feeding support over Bobby. The stiff center allows you to prop baby up higher, and the adjustable shape allows you to have your baby low or high.
Cassandra - Snuggle Me Mama